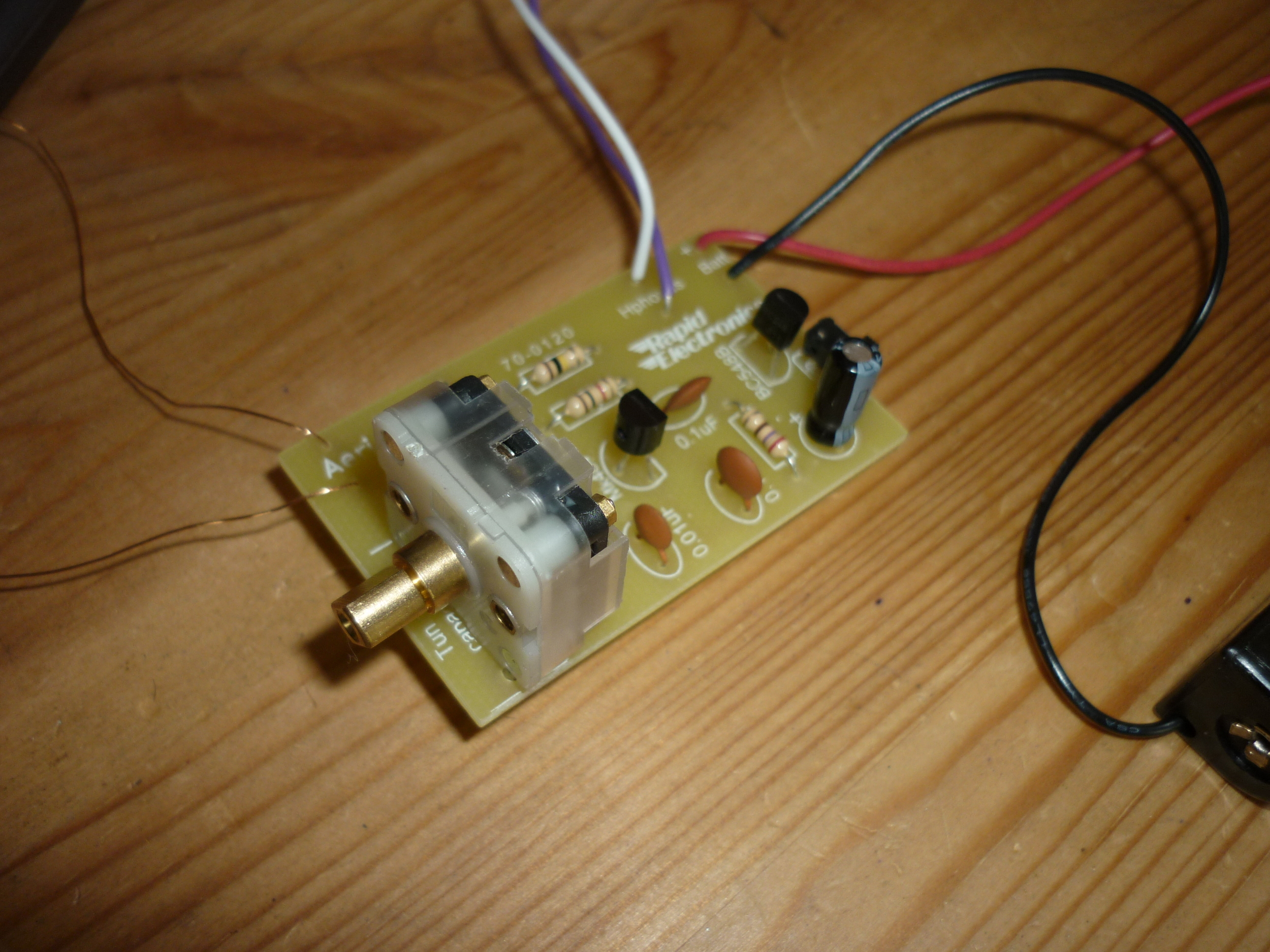 Where: Spackman Building, Cambridge Museum of Technology
When: Saturday, June 25 2016 between 11:30am until 12:30pm
What: "Build your own kit" will be supervised by experienced CDARC members for participants age 10+.
Kit and equipment provided (museum entry rates apply).
First come, first served, maximum of ten kit builds (due to the availability of tools and supervisors).
What is a kit build?
Learn how to build your own Medium Wave Radio with just a few electronic components. CDARC will provide all the components, guidance and tools to build your own working radio receiver. This is a beginner's level kit build where you will learn some basic skills in electronic construction, how to solder parts on a PCB (Printed Circuit Board), identifying different components and their values, correct orientation and polarisation of components in the circuit.
Connect the board to a ferrite rod aerial, attach the power leads an audio output and the build is complete. Just add a battery to power the radio and an earpiece to listen to the demodulated audio from amplitude modulated broadcast stations.
WARNING !!! Soldering irons reach temperatures of greater than 300degrees C.
Contact: John Bailey, CDARC
Follow on social: