Beautifully illustrated children's books available in the Print Shop
Looking for beautifully illustrated children's books? Joy Rutherford, who works as a volunteer in the Cambridge Museum of Technology's Print Shop, has illustrated the series of Bold Beasts: brave, boisterous and bad!
Bold Beasts books (suitable for children of all ages) have been produced by Rachel and Bob Braddock since 2011. Rachel has written a whole menagerie of short stories in rhyme: visit the Bold Beasts Website for more information and look out for Vortigan Vulture, a new Bold Beast flying in autumn 2016!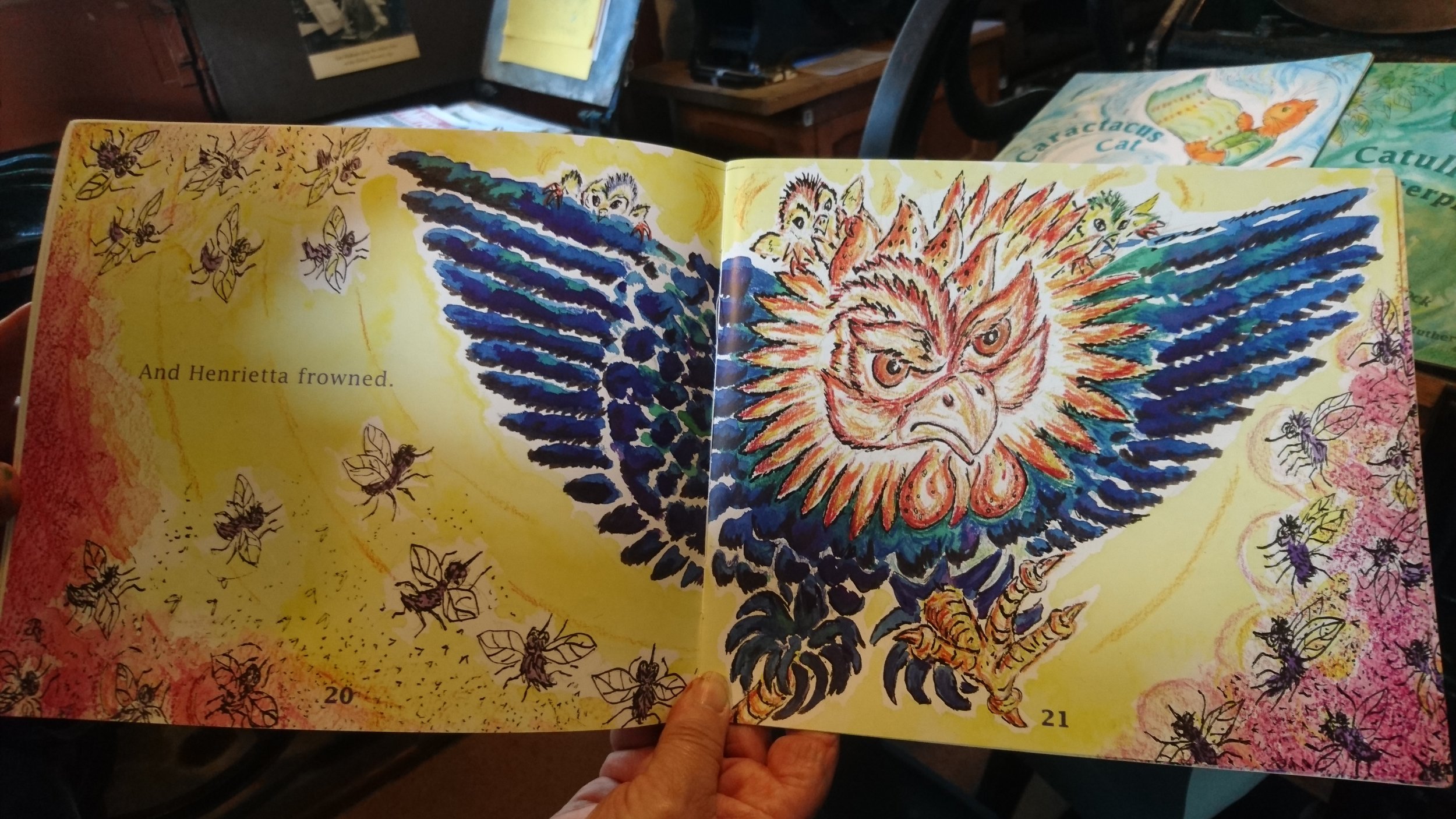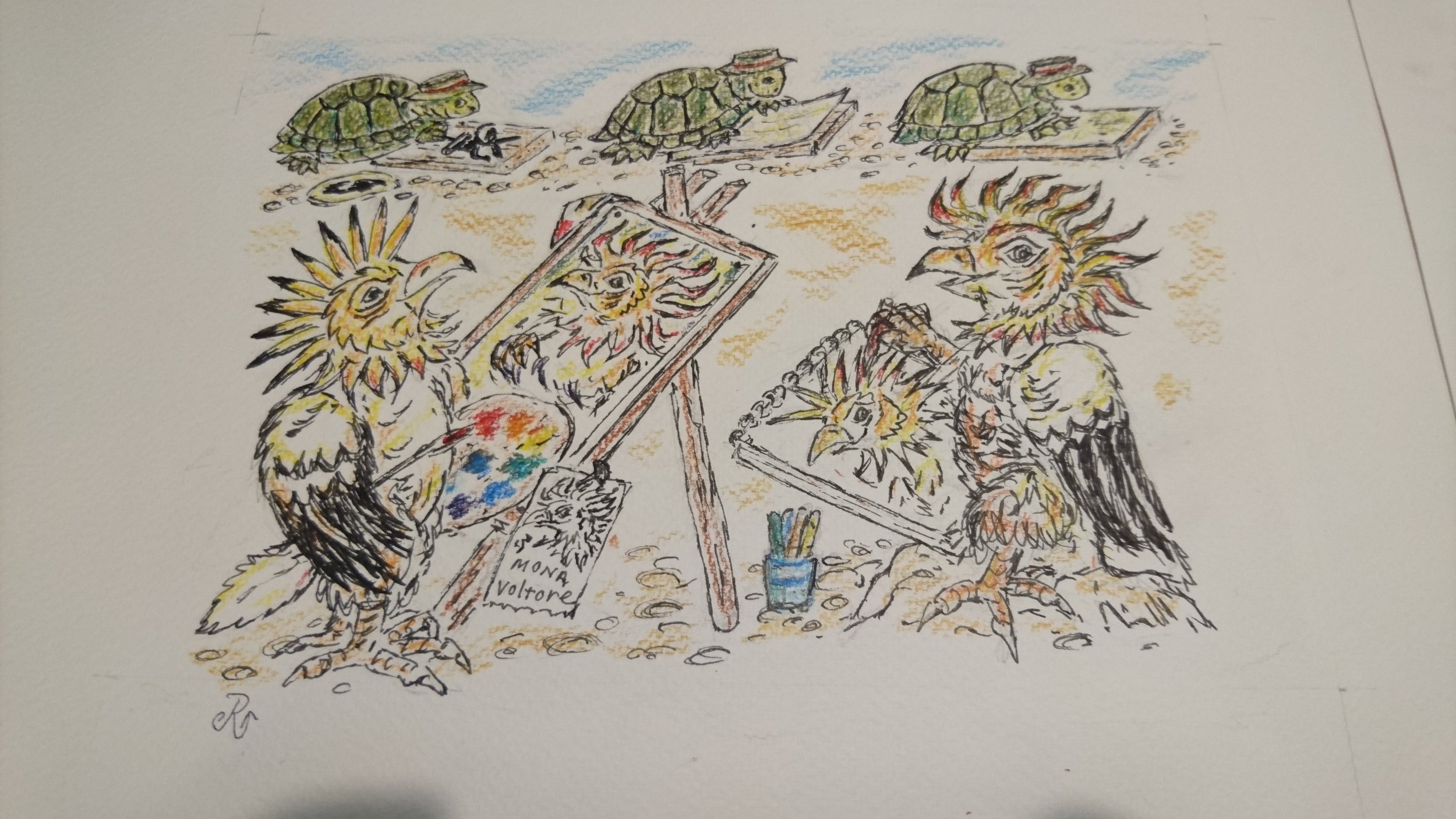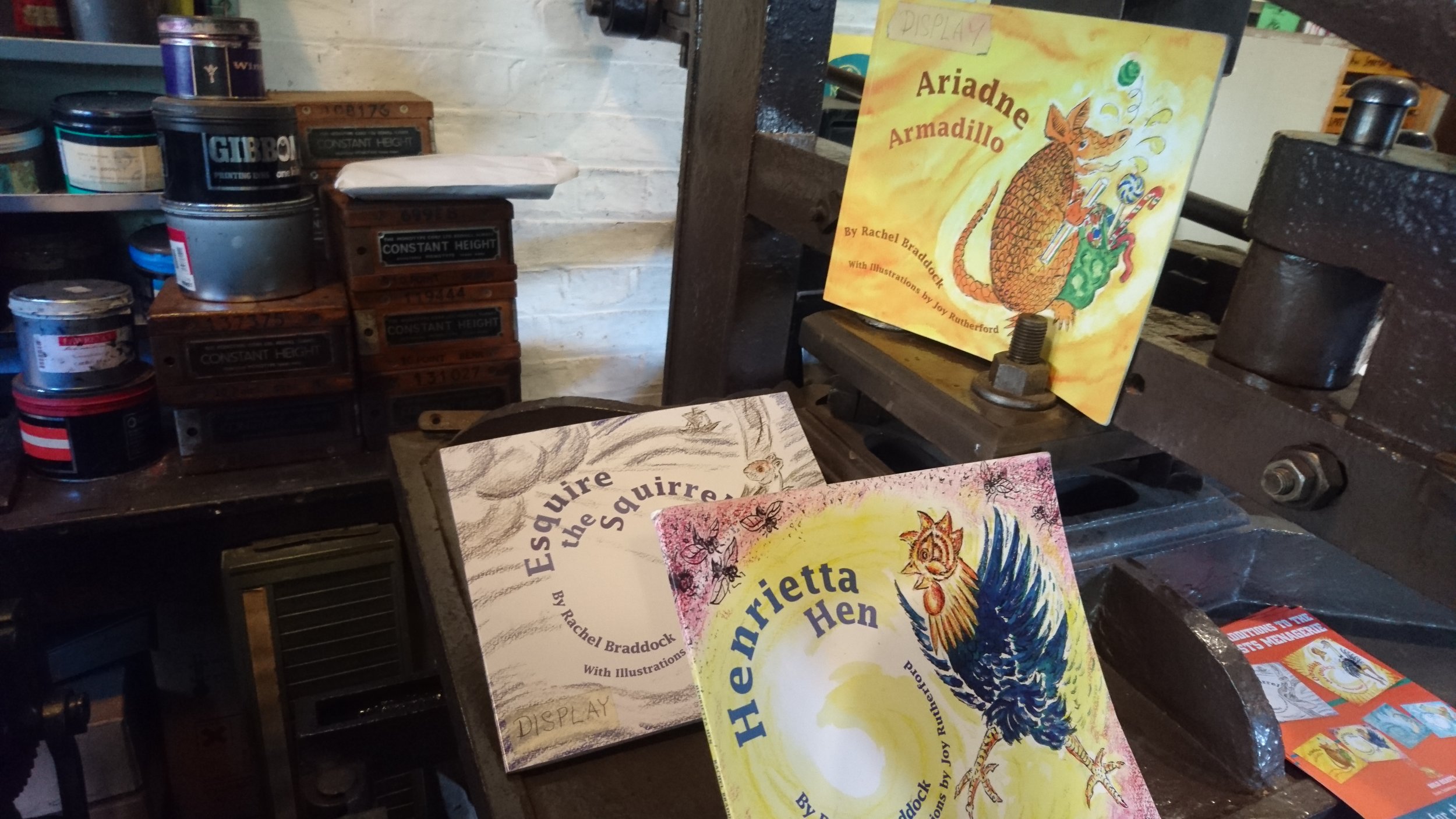 You can visit the Print Shop at the Cambridge Museum of Technology during opening hours. Copies of Bold Beasts are available to purchase (£6.99 each) from the Print Shop, with a donation from each purchase going towards the museum's development fundraising. The Museum Shop also stocks second-hand books in a wide range of fiction and non-fiction categories.
About Joy Rutherford
Joy runs the 1840s Albion press in the print shop, where visitors of all ages can make their own prints. She is the illustrator of Rachel Braddock's Bold Beasts books (on sale in the print shop.) She has taught English at all levels of adult education, and art, drama and music in children's out of school playschemes (ages 4 -14). She has MA degrees in Medieval Studies (York) and Children's Book Illustration (Cambridge School of Art) .
All images are copyright Bold Beasts and Joy Rutherford: reproduced with permission.