This year's model-railway and Meccano day for all the family at Cambridge Museum of Technology was held on Sunday October 2, 2016.
Model Railways
Model-railway exhibits included a scenic 16mm scale live steam railway "Nidderdale":
Other model railways exhibited included: vintage Hornby '0' gauge, Hornby Dublo three-rail electric, scenic "00" gauge railway, Japanese railways and working steam model traction engines. Thomas the Tank Engine and friends also put in an appearance!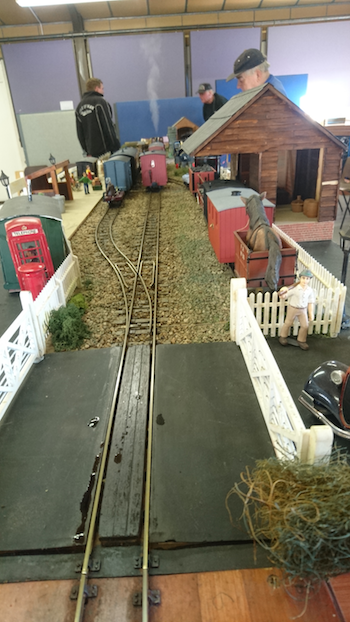 Meccano
The East Anglia Meccano Set (TEAMS), which has been running for approximately ten years, displayed a range of contraptions, including a Wallace & Gromit inspired design! TEAMS is one of numerous Meccano guilds across the UK, which Meccano builders (of all ages) are encouraged to join to learn and share creative designs. For more information about how to join a Meccano guild and display your work at public events, please contact Kelvin Freeman.
Thanks to all exhibitors!
Look out for more events at the museum in 2016 on the What's On Page: